Volunteering for Ambulance Wish Western Australia
At Ambulance Wish Western Australia volunteers are the backbone of our organisation, from the management committee to the office help, from the dedicated volunteer drivers and attending health care professionals to the community fundraisers. Everyone plays a part in fulfilling the last wishes and creating lasting memories.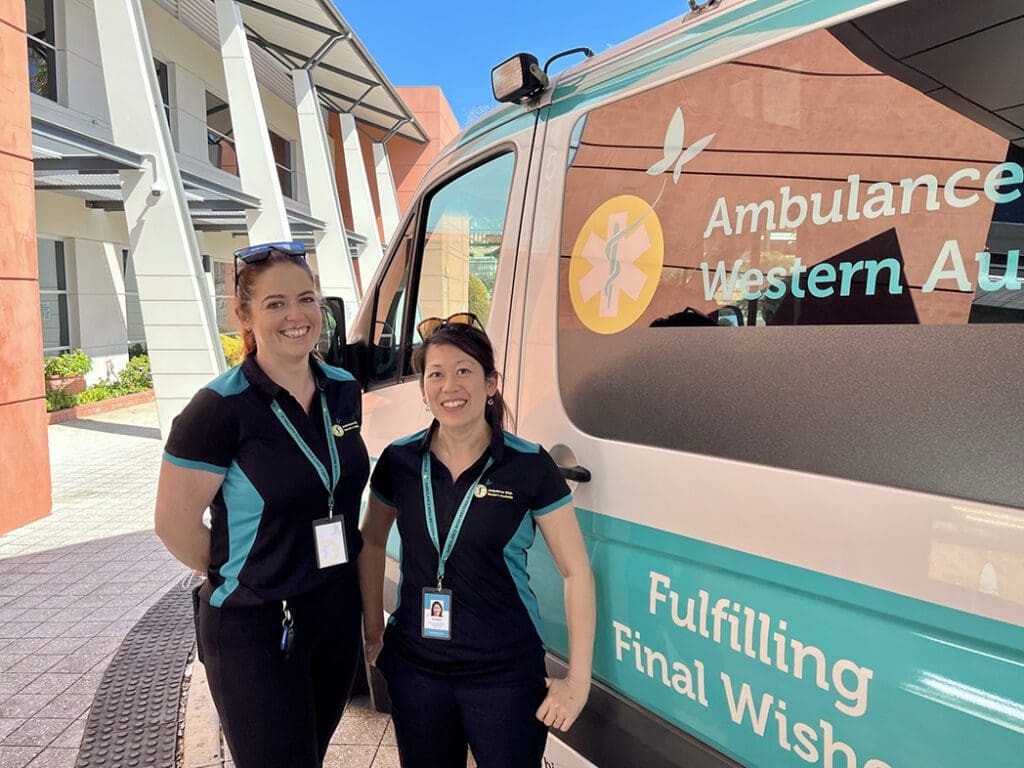 "There is something undeniably heartwarming about seeing a final wish granted. A terminal illness brings about feelings of complete powerlessness for everyone involved. Death is an unstoppable force and when we are confronted with it, it is our instinct as humans to fight, to search for a new solution, to deny reality.
If there is something in that chaos that we can control, some way to bring light into that darkness, it can take away some of the sting that comes with an impending death."* 
Ambulance Wish Western Australia utilises volunteer AHPRA Registered Health care professionals (Medical Practitioners, Nurses and Paramedics) along with volunteer Wish Ambulance Drivers and Crew to accompany patients on their final wishes. 
* ASD
We have a range of volunteer roles available to suit your needs, skill set or interest.
Office and administration volunteers
support us with fundraising, administration, marketing and promotion;
support with volunteer recruitment, applications and training; and
support us with wish experience reviewing and planning.
Wish experience volunteers
AHPRA registered medical practitioner, nurse or paramedic;
Wish Ambulance Driver and Crew;
Photographer.
Volunteers are required:
to have a Police Clearance and Working with Children (WWC) check;

to undergo a volunteer induction programme and then ongoing training (as required).
All Volunteers will:
undergo a screening process before being accepted into the volunteering team;
be provided with an Ambulance Wish Western Australia uniform while volunteering; and
be provided with an annual summary of their volunteering hours. 
Volunteering opportunities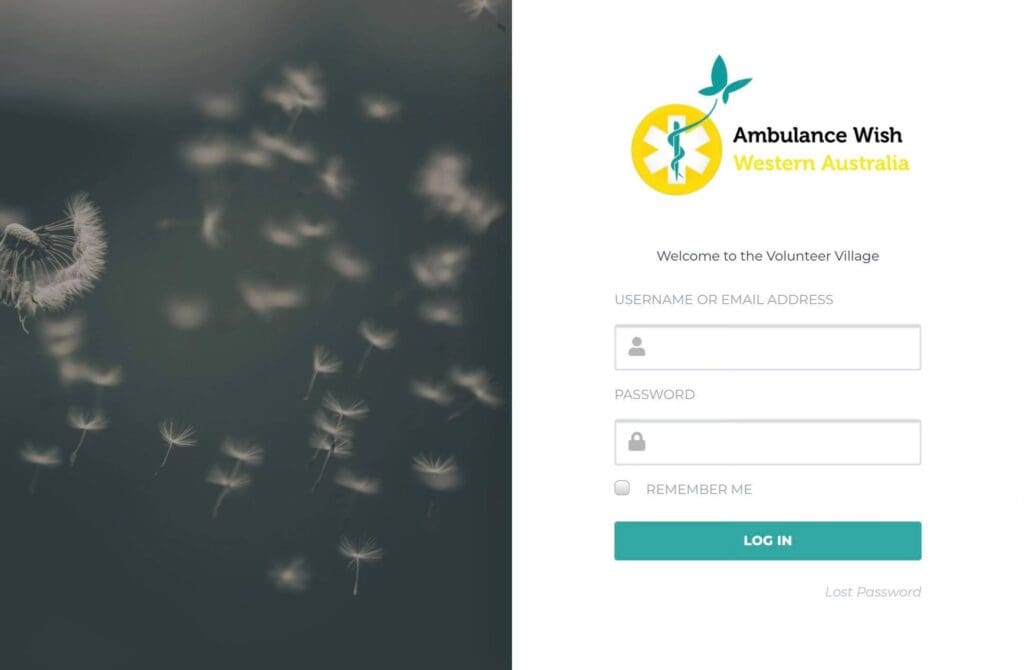 Ambulance Wish Western Australia values its volunteers and aims to create an environment which promotes and sustains effective volunteering and builds engagement. Our Volunteer Village, a developing compassionate community that surrounds the Ambulance Wish Western Australia programme, is for all our volunteers, whether they are healthcare professionals,  fundraisers, event coordinators, photographers and office teams.
Ambulance Wish Western Australia's Volunteer Village will not only host the volunteer administration system and organisation's policies and clinical guidelines; but also education on palliative and end-of-life care, mental health first aid and developing resilience and events calendar. The Volunteer Village Facebook Group also provides volunteers opportunities for contact, feedback, discussion and support.