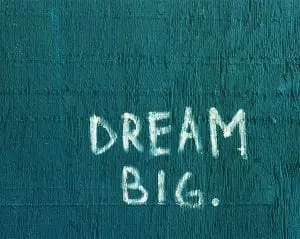 Today is World Dream Day – established for the purpose of encouraging individuals, communities, businesses, schools and families to take some time to concentrate on their dreams and make an effort to turn them into reality.
At Ambulance Wish Western Australia our dream is simple: we want to start being able to fulfil the final dreams and wishes of terminally ill Western Australians. We have plans, goals and objectives in place and a passion to achieve our dream – our next step in achieving our dream is reaching our fundraising target for our first Wish Ambulance. What are your dreams?
Imagine you are a patient with a terminal illness. The final stages of a terminal illness can be a highly challenging, emotional time and the focus of care usually changes to making them as comfortable as possible in order to make the most of the time they have left. While dying with dignity still remains a priority for most people in the world, some patients near the end of their lives may have unconventional wishes such as holding their art exhibition; leaving little love notes hidden around the house; drinking their favourite beer or wine; or seeing their furry friend one last time. Medication and disease progression can make achieving these dreams impossible, or at least very complicated – mobilisation can often be difficult, with patients unable to walk or sit for short periods of time. That's where Ambulance Wish Western Australia can help. We aim to provide the resources, specialist transport and medical care they need to fulfil their final dreams and wishes.
Reflecting on what becomes important to patients at the end of their life, do we miss the opportunities to address the things that really matter in the end? Asking patients receiving end-of-life care "if there was one wish you'd like to have fulfilled, what would it be?", the responses are most often incredibly simple requests. Things like "to eat passionfruit ice cream"; "to visit my new grandchild"; "to see my daughter get married"; or just to say goodbye, rather than wishing for better health, a big house or to win the lottery. The fulfilled wish often becomes their most treasured memory until the day that they die.
Developing goals when a person knows they are dying, such as planning a final wish, can also give them hope and affirm the value that their life still has, even when it is limited in time and potential. While the wish may seem inconsequential to others , it is very important to the patient.
For patients, eliciting and customising the wishes honours them by celebrating their lives and dignifying their death. For families, it creates positive memories and individualised end-of-life care for their loved ones. For clinicians, it promotes inter-professional care and humanism in practice; integrating palliative, spiritual and critical care.
World Dream Day is a day of inspiration, reflection, and celebration. There are many ways to participate in this observance. What is your dream or vision of what positive things you would like to see happen in your community? As well as your dreams, can you help support others in achieving theirs? It is important to give everyone the gentle nudge that they need to achieve their dreams. There are a lot of people all around the world with so much potential, yet they never realise this because they are scared or they do not believe in themselves. Sometimes all it takes is for one person to believe in them, and this gives them the strength and courage to achieve their goals. On a more personal note, can you help achieve our dream of fulfilling final wishes? Donating to the Wish Ambulance Spring Appeal will help Ambulance Wish Western Australia fulfil the final dreams and wishes of terminally ill Western Australians.
#WorldDreamDay