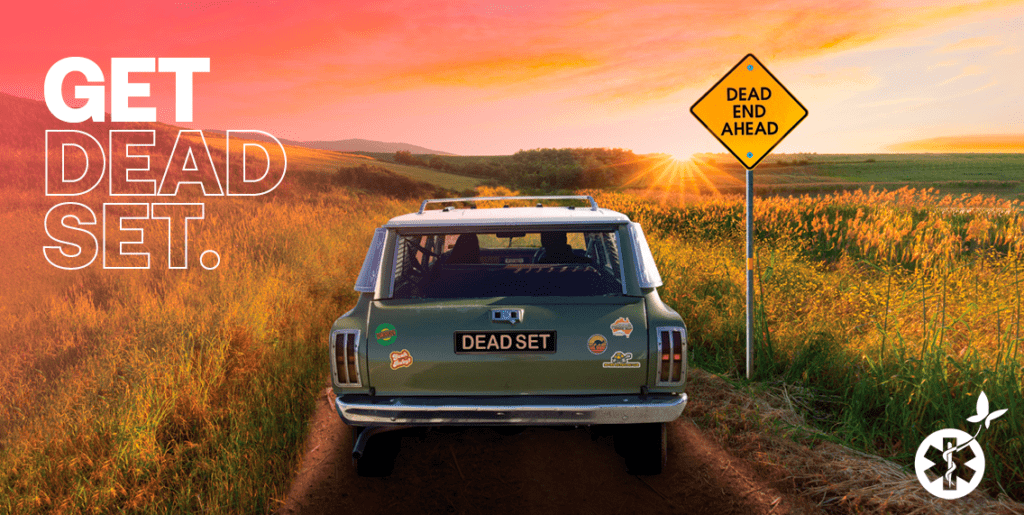 Today is Dying to Know Day – an annual campaign that empowers Australians at all stages of life to live and die well.
This year, the national campaign asks people of all ages and stages of life to prioritise compassionate conversations and 'get dead set' around the reality of death and dying – because it's going to happen to us all. It outlines simple steps people can take around end-of-life planning, which is personal and unique to everyone.
The COVID-19 pandemic has changed how we live, die and grieve. Early studies suggest that people in Australia who lost a loved one during the COVID pandemic (from any cause) are experiencing more grief, anxiety and depression than before the pandemic. Research shows there is a risk that the support received by Australians dealing with death and dying is less than what is needed.
The Dying to Know campaign (which culminates on Dying to Know Day on 8 August) helps bridge this gap by improving death literacy and positivity in individuals, communities, healthcare workers and other professionals through local and community events. Death literacy is the knowledge, compassion and practical skills that enable supportive action and active decision-making around someone's end-of-life choices.
To 'get dead set' is to prepare for the unique circumstances every person will face at the end of their life. By asking Australians to 'get dead set', the campaign invites Australians to overcome their fears or discomfort around death and take action on end-of-life planning in a way that is right for them.
The benefits of planning for end-of-life are clear in the wake of necessary pandemic restrictions – which impacted people's ability to see dying loved ones, arrange or attend important rituals like funerals and see friends and family for support. By being 'dead set' and prepared for end-of-life, Australians can:
Have a 'good' death which reflects what mattered in life;
Have conversations to ease the anguish of loved ones through the distress, uncertainty, and finality of death;
Leave a positive legacy that is consistent with how we want to be remembered; and
Have their lives celebrated/remembered the way they choose.
To access support for your end-of-life planning journey, visit https://www.dyingtoknowday.com/
Reflecting on what becomes important to patients at the end of their life, do we also miss the opportunities to address the things that really matter in the end? Asking people receiving palliative or end-of-life care "if there was one wish they'd like to have fulfilled, what would it be?"
The responses are most often incredibly simple requests – including eating ice cream on the beach, to visit their new grandchild, see their daughter get married, to swim in the ocean or just to say goodbye. The fulfilled wish often becomes their most treasured memory until the day they die.
Developing goals when a person knows they are dying, such as planning a final wish, also can give them hope and affirm the value that their life still has, even when it is limited in time and potential and that while the wish may seem inconsequential to others they are very important to the person. For the terminally ill, fulfulling a final wish honours them by celebrating their lives and dignifying their deaths. For families, it creates positive memories and individualised end-of-life care for their loved ones. For clinicians, it promotes inter-professional care and humanism in practice, integrating palliative, spiritual and critical care.
Final wishes can be requested at: https://www.ambulancewishwa.org.au/wish-request-form/
Fulfilling wishes, celebrating lives!
#GetDeadSet #DyingToKnowDay.