Ambulance Wish WA has published its Annual Report 2022, highlighting the work of the charity during 2020-2021, the first year of fulfilling final wishes. The report was approved at the Annual General Meeting (AGM), held on the 22 March 2023.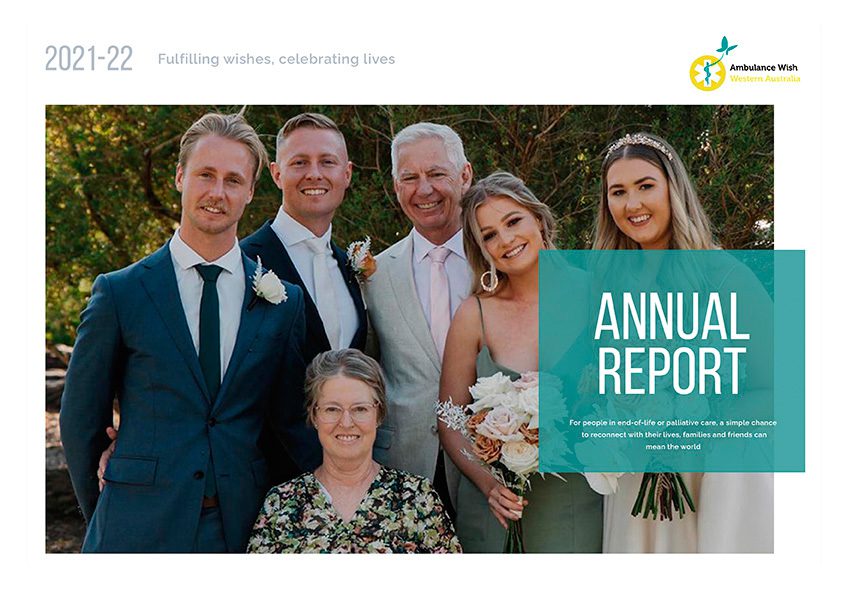 The annual report details important information about Ambulance Wish Western Australia and its work over a 12 month period and includes:
the charity's mission and vision
an overview of activities and achievements during the previous 12 months, as well as future activities planned; and
reports from board members and information about the charity's finances and governance.
As requested a copy of the annual report has been provided to the Australian Charities and Not-for-profits Commission (ACNC) as part of the Annual Information Statement.
The requirement for a reviewed or audited annual financial report depends on the size of a charity. As a small charity, it is optional to submit a financial report in the Annual Information Statement, so there is no ACNC requirement for Ambulance wish Western Australia to have its financial report reviewed or audited. To demonstrate transparency, however, Ambulance Wish Western Australia choses to submit a financial report as part of the Annual Information Statement and include the information in its Annual Report.
A copy of the Annual Report 2021 can be downloaded here.